How to Make Easy Vintage Candlestick Plant Stand
INSIDE: How to use an old vintage candlestick and turn it into a freestanding plant stand for the garden. Thrift store DIY garden patio decor.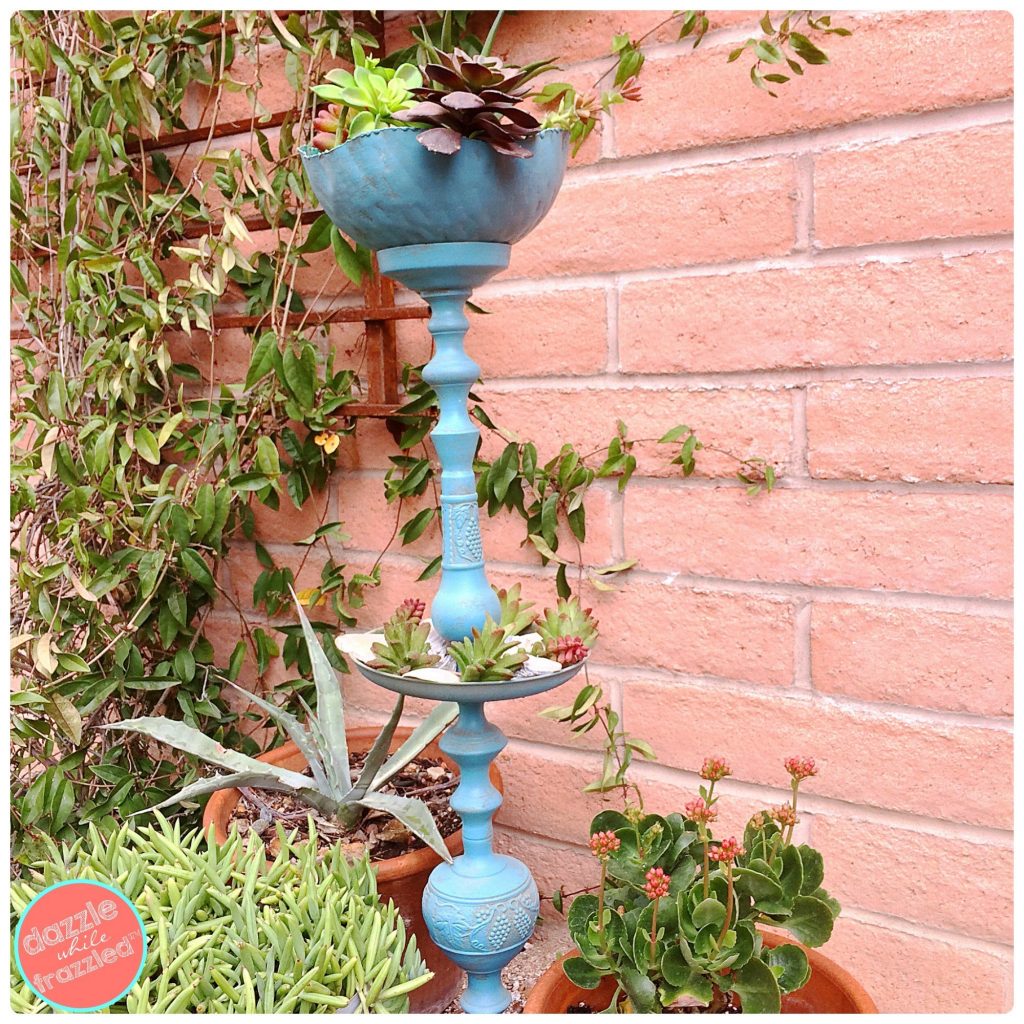 We inherited a brass candlestick from my husband's grandparents and I used it for many years in the corner of my dining room as a pillar candle holder. It was an interesting piece that filled an awkward corner.
Then we moved and I had nowhere to put it. I even attempted to sell it online yet had no takers.
I finally succumbed to the idea that this old candlestick was meant to stay in the family! Of course, I had no idea what to do with it and so it sat, collecting dust. And then my garden called…
HOW TO MAKE EASY VINTAGE CANDLESTICK PLANT STAND
After no longer wanting to use it as a candle holder, this vintage piece sat in the garage with the other household items we wanted to unload. It looked so sad.
I was utterly idea-less with what to do with it until I placed it within the garden. Giving it some love and a 21st century update, this vintage candlestick finally had a purpose once again.
HOW TO MAKE A CANDLESTICK PLANTER IN 3 STEPS
– Decorative bowl
– Self-Etching Primer
– Paint and brush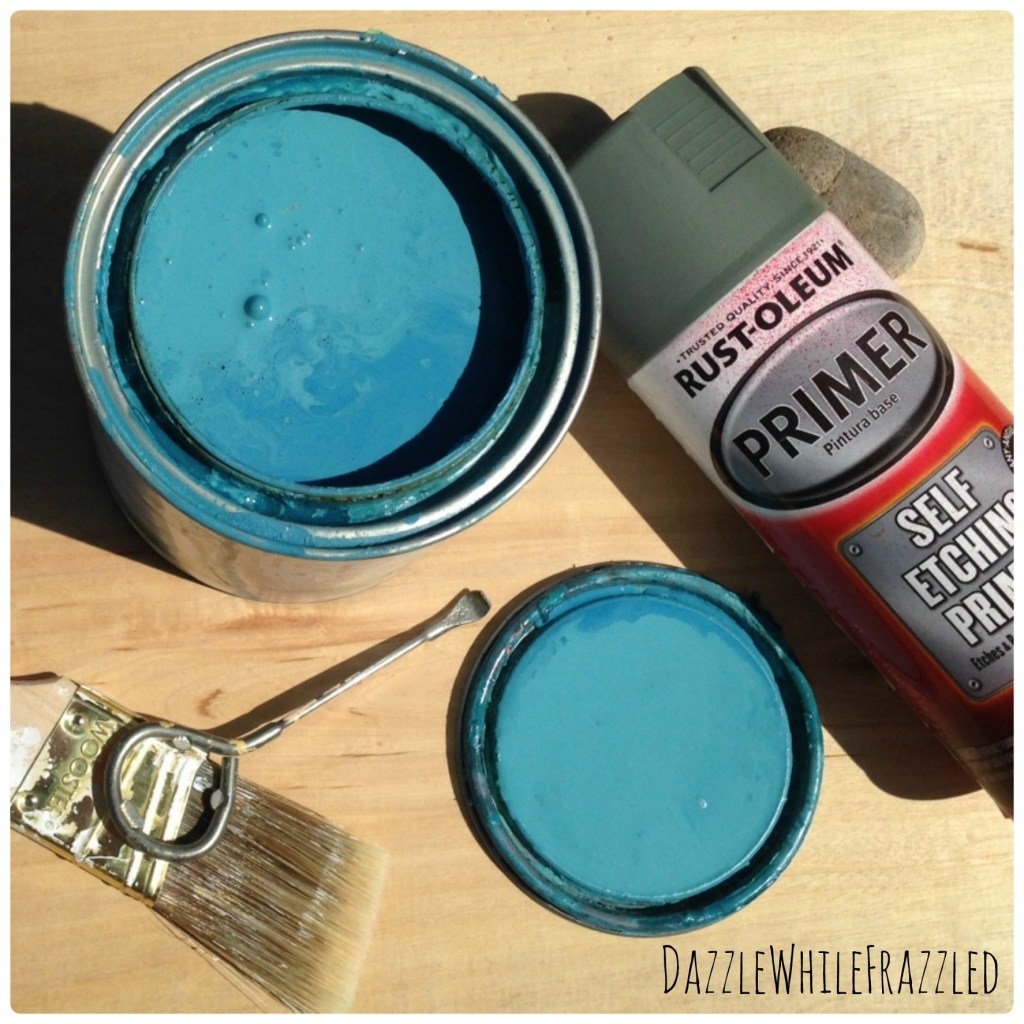 HOW TO MAKE OLD CANDLESTICK INTO GARDEN PLANTER
I gave both the decorative metal bowl and the candlestick a quick spray with the self-etching primer.
Self-etching primer is one of my favorite DIY tools. It's awesome for getting paint to adhere to an item, such as this brass candlestick, to avoid sanding!
Once dry, I applied a quick coat of paint to both. I intentionally wanted the gray color of the self-etching primer to peak through.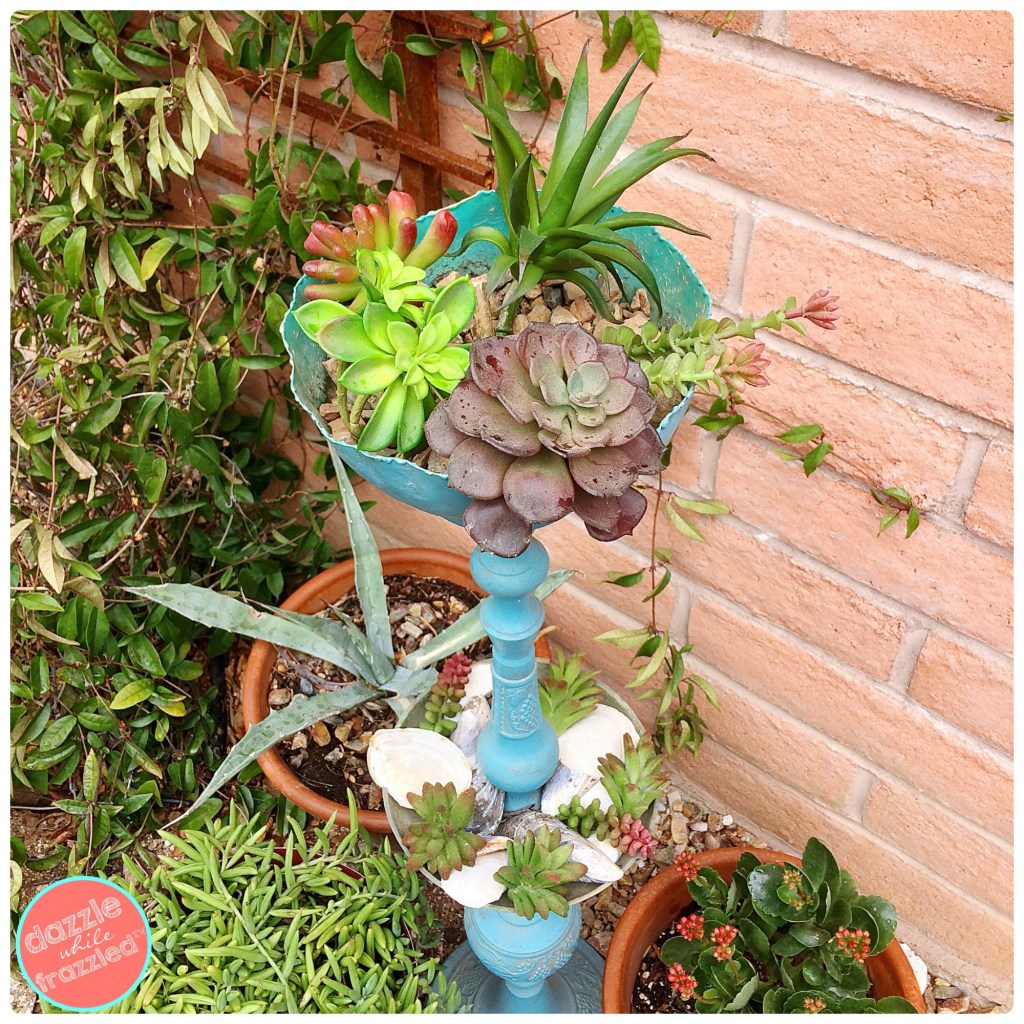 Place the candlestick in the garden. Fill the bowl with plants or flowers.
Friendly Tip: Be sure to drill holes in the decorative bowl to allow for drainage.