How to Make Garden Planter from Old Candelabra
INSIDE: How to turn a thrift store candelabra into a standing garden planter in 3 easy steps. DIY affordable spring garden decor.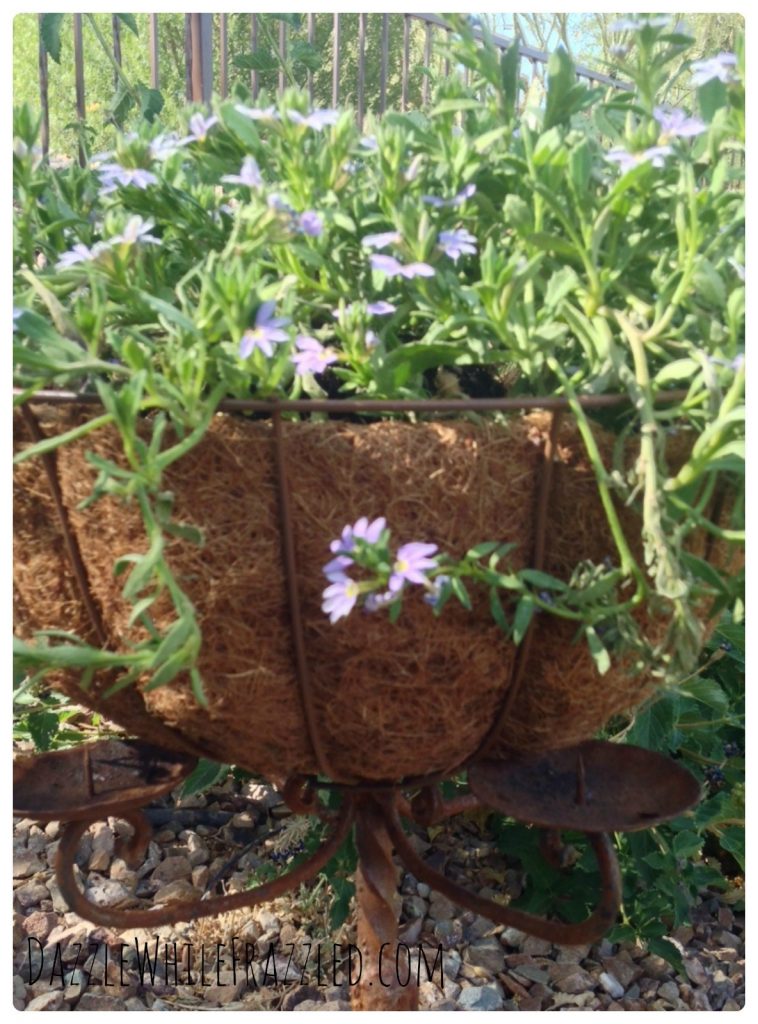 When a local thrift store was closing its door, we stocked up on all sorts of random albeit not necessarily needed stuff. Some of it still sitting in the garage, including the subject of this post – a rusted candelabra. What to do with this large, freestanding thing, gathering dust and cobwebs in the garage?
When in doubt, take it out…side! So that's how this thrift store find was transformed into garden decor in three easy steps.
Grab your potting supplies to see how I put together this truly frazzle-free garden project…
HOW TO MAKE GARDEN PLANTER FROM OLD CANDELABRA
Do you have a few minutes to make your own freestanding garden planter? Of course you do!
HOW TO MAKE GARDEN PLANTER IN 3 EASY STEPS
Supplies:
– Large candelabra
– Hanging wire basket + liner
– Wire snips
– Spray paint
– Plants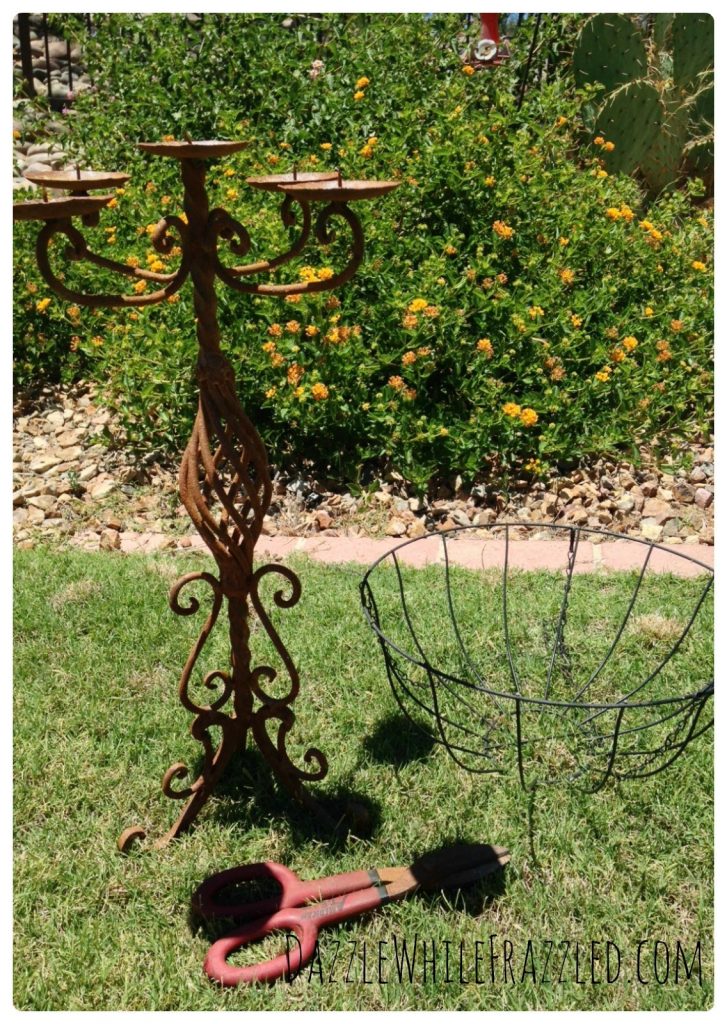 HOW TO MAKE EASY GARDEN PLANTER IN 3 FAST STEPS
Step 1:
Using wire snips, cut the middle bar out of the bottom of the basket so that it'll fit over one of the candle holders.
Remove the hanging chain from the wire basket.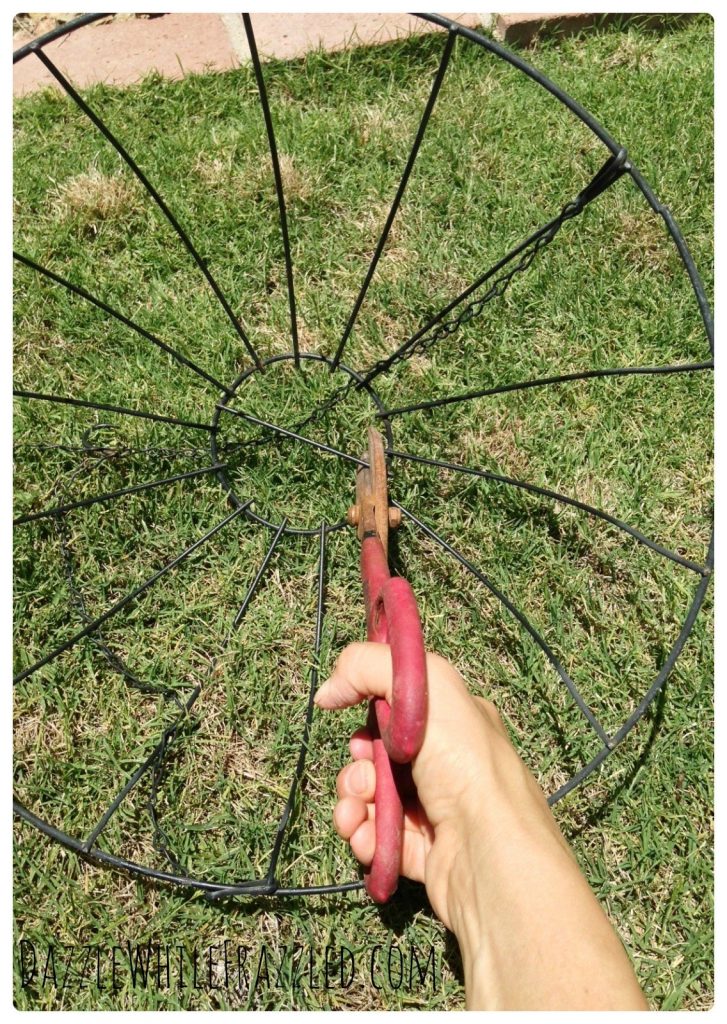 Step 2:
This is an optional step. I decided to leave the candelabra rusted but gave the wire basket a spray of brown paint to match its color.
Step 3:
Once dry, slip the basket over one of the candle holders (I used the middle candle holder).
Insert the basket liner, plant and ENJOY!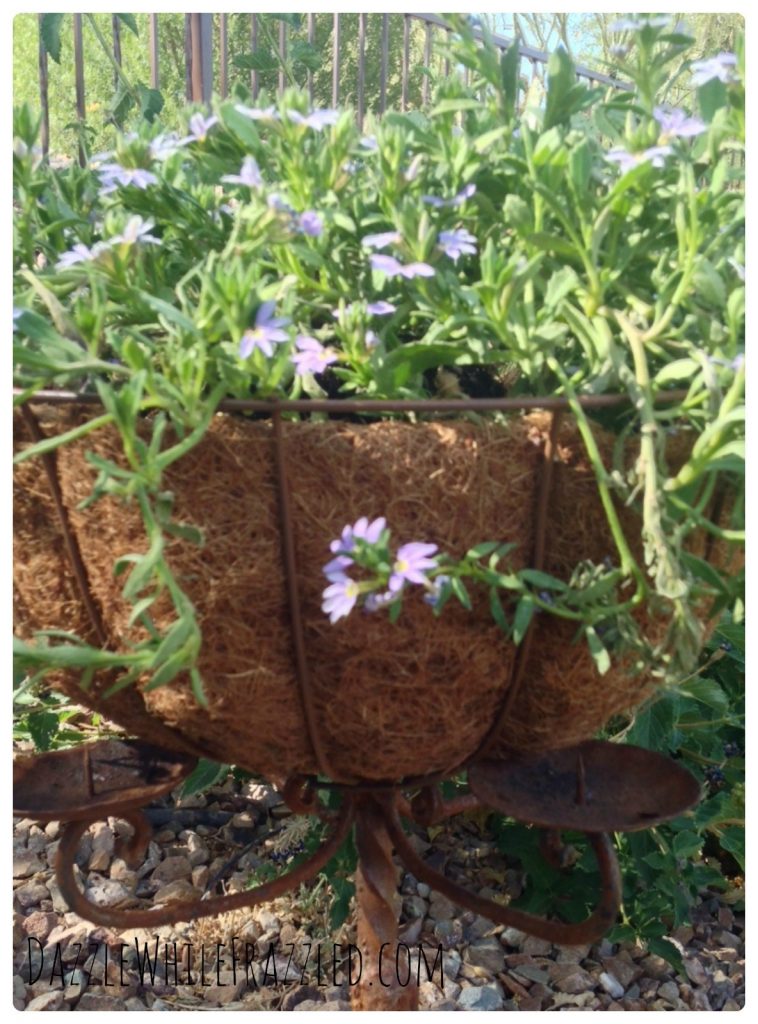 From thrift store candelabra to garden planter. What have you turned into garden art at your home?